If you have high blood pressure or cholesterol, you may be worrying about how to keep your heart healthy. The conventional medicine approach is to put you on medication to lower your blood pressure or statins to control cholesterol levels. However, you probably know that your diet is critical to maintaining a healthy heart. Everywhere you look there is a new article on things that contribute to heart disease, what you should eat, and what you shouldn't eat. Often this advice is conflicting! Fortunately, it's actually quite simple. To keep yourself healthy, focus on consuming the correct micronutrients that your body needs to support healthy blood pressure, triglyceride, and cholesterol levels.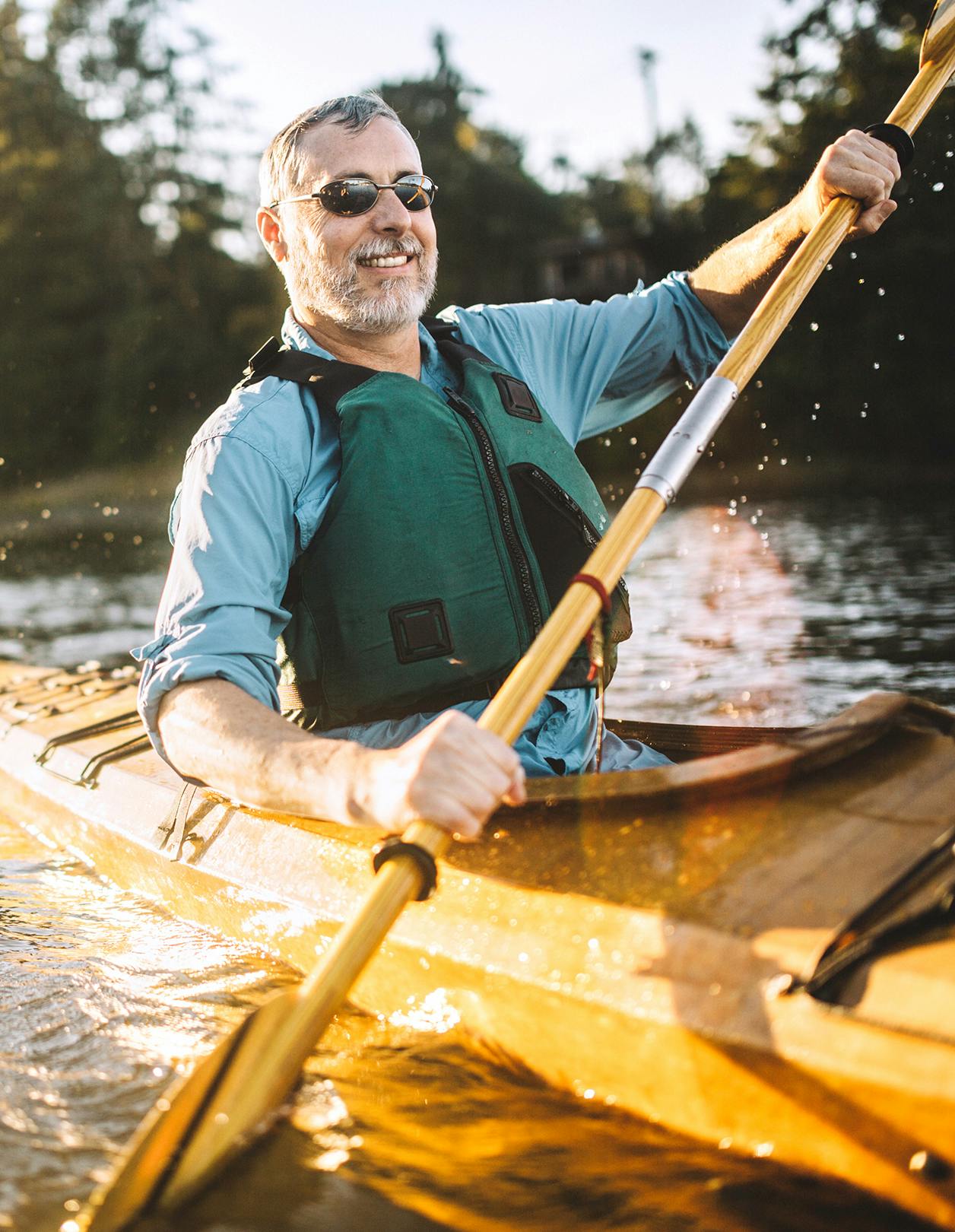 Heart Health
Nutrient Focus
Nutrevo Body identified over 35+ vitamins, minerals, amino acids, fatty acids, herbs, and spice extracts which have extensive clinical research on supporting heart health naturally. A few of the nutrients which have been clinically shown to help support heart health include:
Magnesium
Calcium
CoQ 10
Taurine
Arginine
Potassium
Carnitine
Lycopene
Antioxidants
Polyphenols
Resveratrol
Plant Sterols
Fiber
Allicin
Folate
Vitamin D
Vitamin B-Complex
Omega 3 Fatty Acids
And Many More…
Why Heart Health Nutrient-Based Nutrition?
The body needs specific nutrients to support blood pressure, manage healthy cholesterol levels, reduce triglycerides, and maintain normal homocysteine levels. Whether you have nutrient deficiencies or chronic inflammation, eating whole food sources of targeted nutrients to support overall heart health and vitality can naturally reverse biological aging. The Nutrevo Body heart health nutrient-based nutrition plan focuses on 4 areas of heart health:
Focus 1: Natural Blood Pressure Support
Elevated blood pressure levels can be the result of dietary sodium intake, obesity, stress, genetics, and even nutrient deficiencies. Infusing whole food sources of targeted nutrients such as magnesium, arginine, taurine, and other natural foods and nutrients can support healthy blood pressure levels.
Focus 2: Natural Cholesterol Support
Elevated total cholesterol and LDL "Bad" cholesterol with low HDL "good" cholesterol can lead to heart health disease. Supporting cholesterol levels naturally by supporting hormone balance, cholesterol metabolism and nutrient deficiencies can optimize heart and cholesterol health.
Focus 3: Natural Triglyceride Support
Too much fat in the blood is known as elevated triglycerides. Having a certain amount of healthy triglycerides is normal but the consumption of excess carbohydrates, genetics, obesity, and nutrient deficiencies are associated with hypertriglyceridemia or high triglycerides. Vitamin D, alpha lipoic acid, sulforaphane, omega 3 fatty acids, and many other nutrients have been clinically shown to reduce triglyceride levels naturally.
Focus 4: Natural Homocysteine Support
Methylation disorders, genetic factors, and nutrient deficiencies of vitamin B6, B12, and folate can lead to elevated homocysteine levels. The ability to get rid of metabolic debris is crucial in maintaining heart health and homocysteine levels.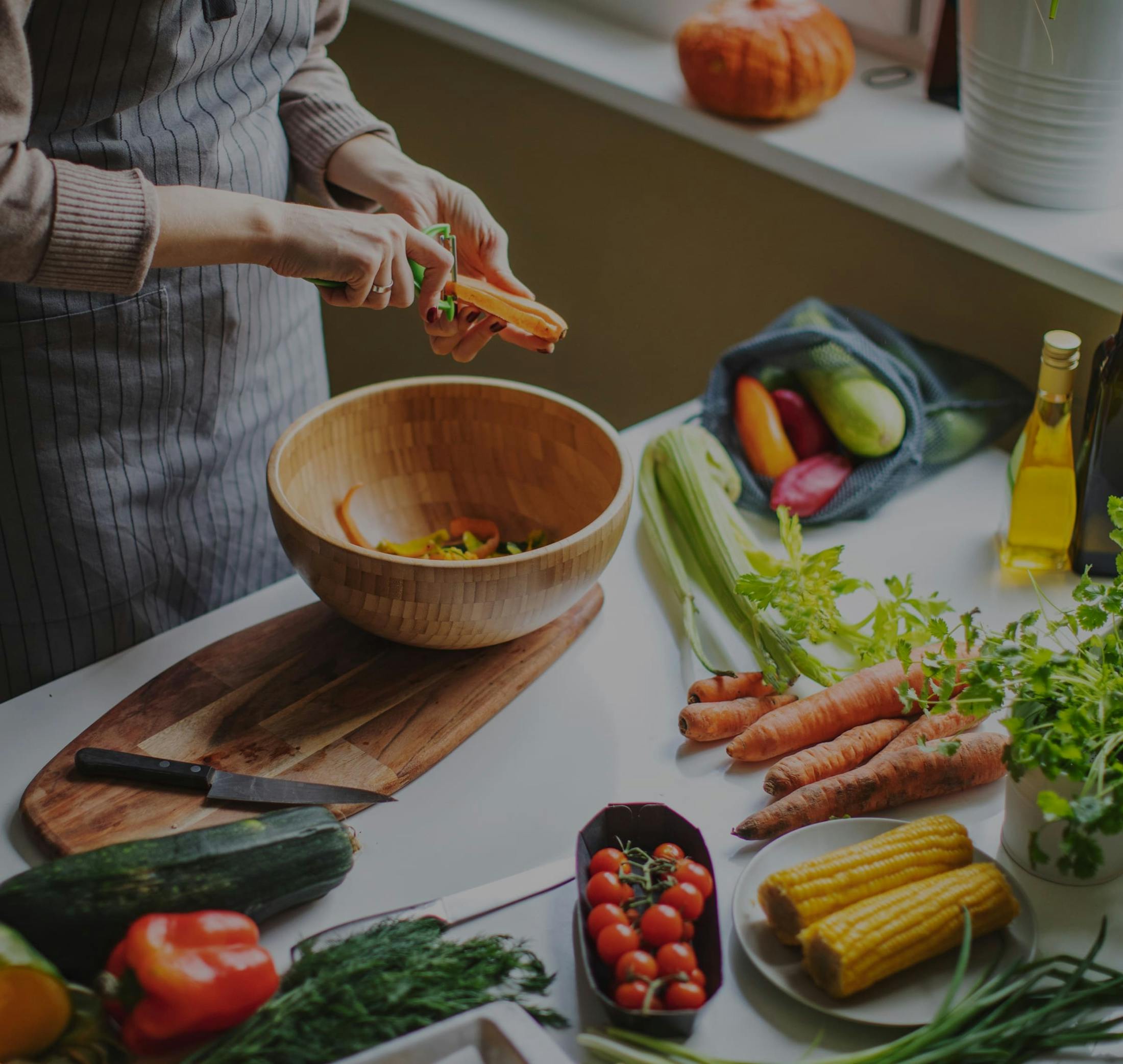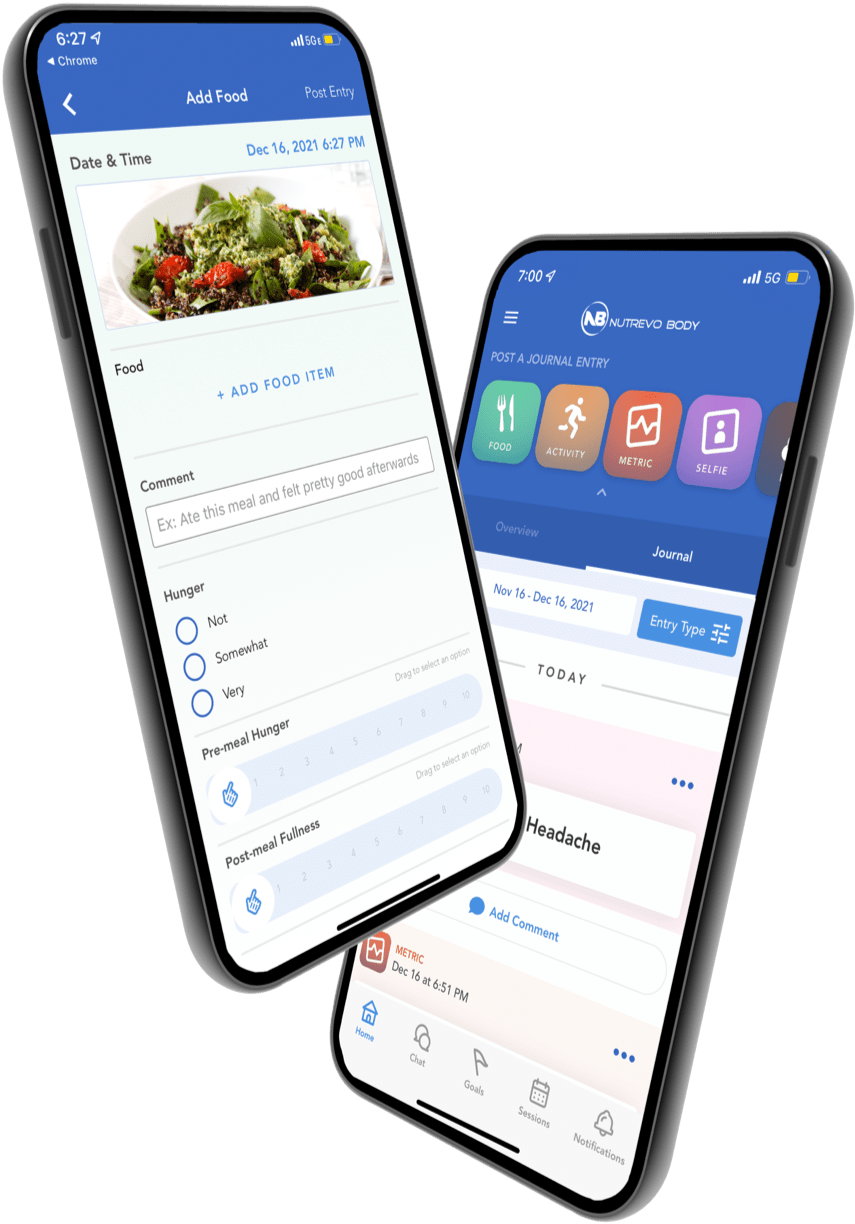 Nutrevo Body App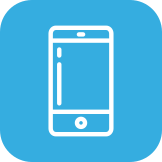 track foods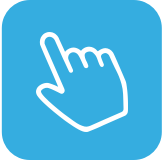 easy-to-use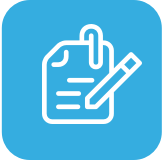 log weights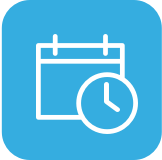 schedule appointments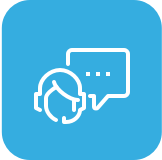 chat with coaches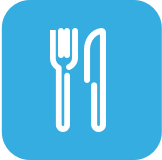 download meal plans
Heart Health Nutrient-Based Eating
Designed by integrative nutritionists and nutrition coaches, your heart health nutrient-based eating plan includes whole food sources of nutrients to help support healthy blood pressure, cholesterol, triglyceride, and homocysteine levels. Meal plans, recipes, and grocery lists are available for you via the Nutrevo Body app to take the guesswork out of what to eat to naturally support heart health.
Download Sample 3-Day Heart Health Meal Plan, Grocery List, and Recipes
Heart Health Nutrient-Based Clinical Research
Not sure if nutrition can help with your heart health issues? Please visit our nutrition database featuring 300+ clinical nutrition research articles.